Join us on Friday, April 20 from 5 p.m. – 10 p.m for a fun evening with your family at the 36th annual Gladney Night at Six Flags. The park is open to the public (so bring your friends) with proceeds benefiting the Gladney Center for Adoption.
General Admission tickets are available at the gate at Six Flags.
Questions? gladneyatsixflags@gmail.com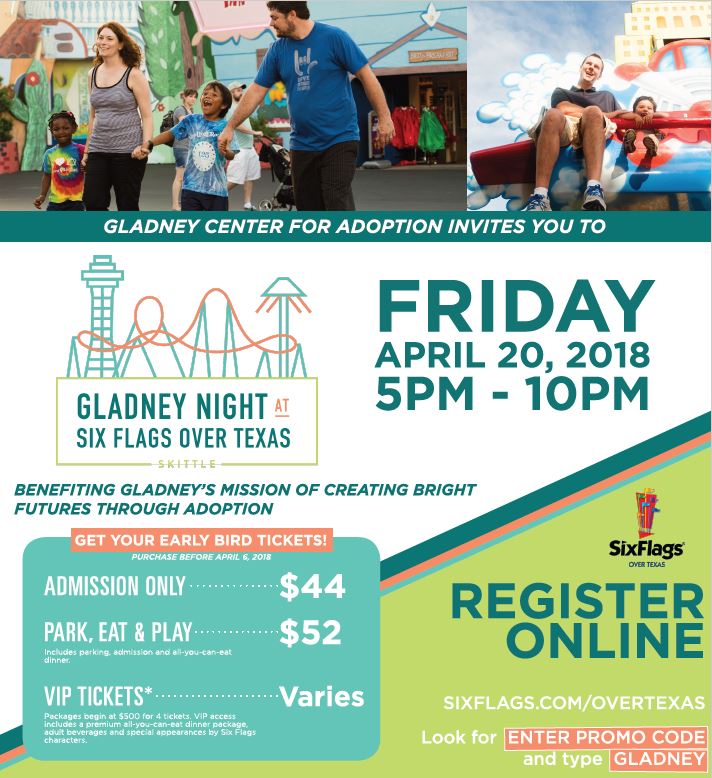 When
April 20th, 2018 5:00 PM through 10:00 PM
If you would like to amend an existing registration, please call us at 817-922-6005. If registering for another person, please enter their name in the participant section and your name in the billing section.