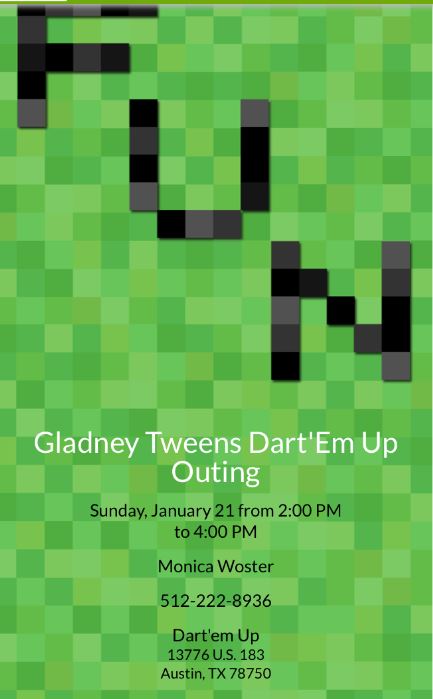 Our outing will include 2 hours of arena time, up to Level 2 blasters, 2 slices of pizza per person, bottled water, and an upgrade to the Level 3 blaster.
Please arrive 15 minutes early and bring socks to wear. We would love for you to sign the waiver ahead of time also. Visit https://dartemup.pcsparty.com/waivers
When
January 21st, 2018 2:00 PM through 4:00 PM
If you would like to amend an existing registration, please call us at 817-922-6005. If registering for another person, please enter their name in the participant section and your name in the billing section.