GLADNEY UNIVERSITY: The purpose of Gladney University is to equip clients and professionals with the knowledge they need to help provide positive and healthy outcomes for the children we serve. Gladney University provides adoptive parents with education and support before, during and after their adoption. This education and support helps Gladney provide the finest adoption experience possible, and its part of Gladney's promise of family for life. Additionally, Gladney University provides medical professionals, counselors, social service advocates and community members with cutting edge continuing education programs by offering relevant and engaging, web-based and in person educational adoption and child welfare resources. Gladney is uniquely positioned to provide outstanding training to parents and professionals because of our 130-year history of serving families and children. Our staff is highly qualified, experienced and compassionate. This combination creates dynamic and very successful training programs.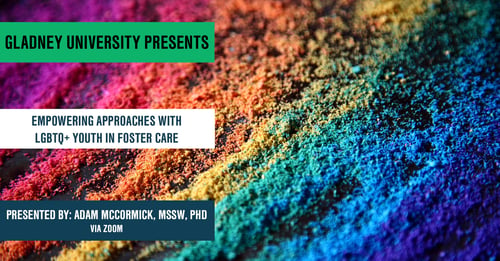 ---
DESCRIPTION
July 20, 2021, 10:00 a.m. to 11:30 a.m. CDT
The current presentation seeks to better equip practitioners to provide empowering services and interventions to LGBTQ+ youth in the child welfare and juvenile justice systems. Specific attention will be given to the dynamics that contribute to the overrepresentation of LGBTQ+ youth and their experiences in care. Additionally, this presentation will examine the critical role of family and foster family acceptance. The presenter will also explore the added vulnerabilities of LGBTQ+ youth to homelessness and trafficking. Specific attention will be given to using an intersectional approach to look at the experiences of LGBTQ+ youth of color. This workshop will utilize an interactive and experiential approach to explore a number of factors associated with the well-being and safety of LGBTQ youth in care.
Speaker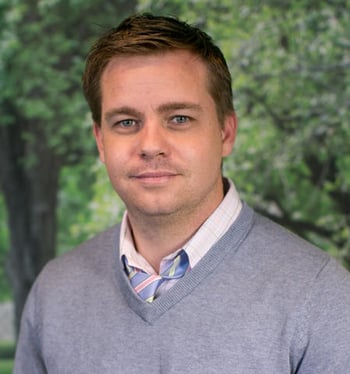 Adam McCormick, MSSW, PhD is associate professor of Social Work at St. Edward's University in Austin, TX. He teaches courses in child welfare and social work with families. He has a number of research interests, including LGBTQ youth in the child welfare system, the relationship rights of siblings in foster care, the intersections of child welfare and immigration, and masculinity and violence. Dr. McCormick is the author of the books LGBTQ youth in the foster care system: Empowering approaches to an inclusive system of care and Supporting LGBTQ youth in foster care: A guide for foster caregivers. He is currently working on a book project that explores the impact of harmful masculinity on boys and young men and what social workers can do to address these issues in practice. He is a frequent contributor to a number of media outlets on a range of topics related to social work.
---

---
When
July 20th, 2021 10:00 AM through 11:30 AM
If you would like to amend an existing registration, please call us at 817-922-6005. If registering for another person, please enter their name in the participant section and your name in the billing section.