GLADNEY UNIVERSITY: The purpose of Gladney University is to equip clients and professionals with the knowledge they need to help provide positive and healthy outcomes for the children we serve. Gladney University provides adoptive parents with education and support before, during and after their adoption. This education and support helps Gladney provide the finest adoption experience possible, and its part of Gladney's promise of family for life. Additionally, Gladney University provides medical professionals, counselors, social service advocates and community members with cutting edge continuing education programs by offering relevant and engaging, web-based and in person educational adoption and child welfare resources. Gladney is uniquely positioned to provide outstanding training to parents and professionals because of our 130-year history of serving families and children. Our staff is highly qualified, experienced and compassionate. This combination creates dynamic and very successful training programs.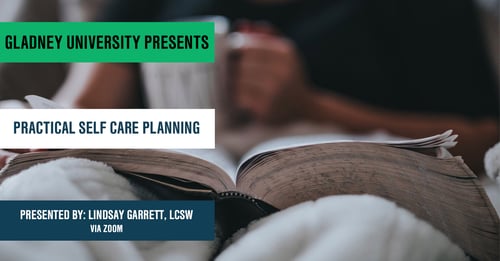 ---
DESCRIPTION
July 13, 2021, 10:00 a.m. to 11:00 a.m. CDT
Self care is a hot topic, especially in the world of helping professions and parenting. But how do you actually do it? Lindsay will give a brief background on the deeper impact of self care, then guide participants through identifying what strategies will be effective for you personally, and developing an actionable self care plan that you can apply that same day. If you know you need to care for yourself but feel lost or overwhelmed on how and where to get started, this is the training for you.
Speaker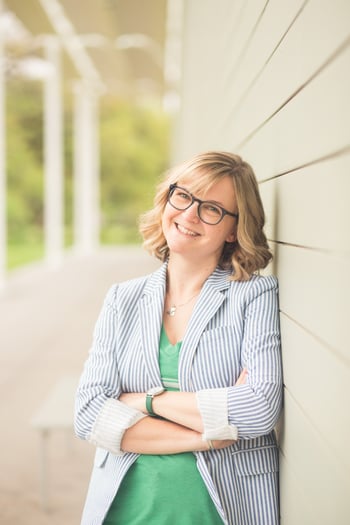 Lindsay C. M. Garrett is a licensed clinical social worker who has worked in child welfare and adoption for almost ten years. With extensive training in trauma, child development, and connected parenting, Lindsay guides families through pre-adoption training and supports them after their adoptions. Lindsay's first book Parent Goals: The Millennial's Guide to New Parent Preparedness, will be released in November 2021. In addition to books, Lindsay currently writes for Houston Mom's Blog, a part of the national City Mom's Blog network. She lives in the Houston area with her spouse and children.
---

---
When
July 13th, 2021 10:00 AM through 11:00 AM
If you would like to amend an existing registration, please call us at 817-922-6005. If registering for another person, please enter their name in the participant section and your name in the billing section.