GLADNEY UNIVERSITY: The purpose of Gladney University is to equip clients and professionals with the knowledge they need to help provide positive and healthy outcomes for the children we serve. Gladney University provides adoptive parents with education and support before, during and after their adoption. This education and support helps Gladney provide the finest adoption experience possible, and its part of Gladney's promise of family for life. Additionally, Gladney University provides medical professionals, counselors, social service advocates and community members with cutting edge continuing education programs by offering relevant and engaging, web-based and in person educational adoption and child welfare resources. Gladney is uniquely positioned to provide outstanding training to parents and professionals because of our 130-year history of serving families and children. Our staff is highly qualified, experienced and compassionate. This combination creates dynamic and very successful training programs.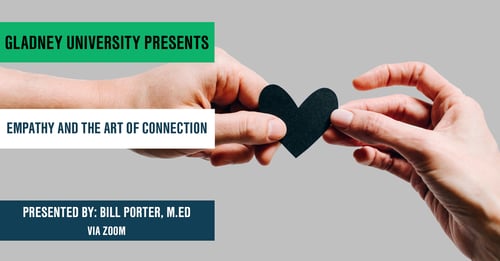 ---
DESCRIPTION
March 17, 2021, 10:00 am to 11:00 am CST
Most people believe you are either born with empathy or you aren't. This couldn't be further from the truth. Empathy is a skill that can be learned and developed. Whether you are new to the field, or have decades of experience, we invite you to come learn on how to demonstrate empathy with others and create connections with those you serve.
Speaker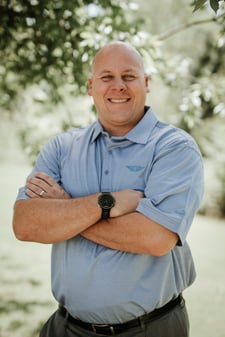 Bill Porter, MA has 20 years of experience in providing counseling, support and advocacy to at-risk children, youth, and families. Bill joined the Gladney Family in 2013 and he spends most of his time leading his team in providing "best practices" to adoptees, birth families and adoptive families. Bill has been trained through the Trust-based Relational Intervention TBRI® at Texas Christian University and has provided clinical supervision and consultation in evidenced based programming. Bill received his Bachelors of Arts in Religion from Southern Nazarene University and his Masters of Education in Counseling from North Texas University.
---

---
When
March 17th, 2021 10:00 AM through 11:00 AM
If you would like to amend an existing registration, please call us at 817-922-6005. If registering for another person, please enter their name in the participant section and your name in the billing section.