GLADNEY UNIVERSITY: The purpose of Gladney University is to equip clients and professionals with the knowledge they need to help provide positive and healthy outcomes for the children we serve. Gladney University provides adoptive parents with education and support before, during and after their adoption. This education and support helps Gladney provide the finest adoption experience possible, and its part of Gladney's promise of family for life. Additionally, Gladney University provides medical professionals, counselors, social service advocates and community members with cutting edge continuing education programs by offering relevant and engaging, web-based and in person educational adoption and child welfare resources. Gladney is uniquely positioned to provide outstanding training to parents and professionals because of our 130-year history of serving families and children. Our staff is highly qualified, experienced and compassionate. This combination creates dynamic and very successful training programs.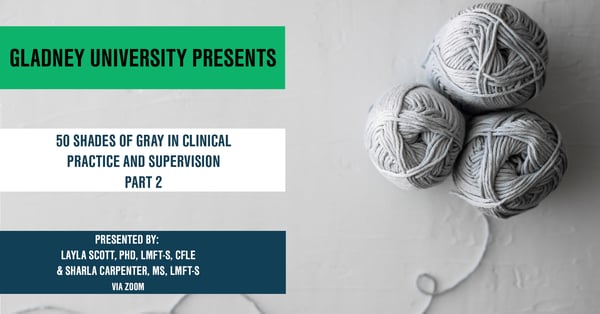 Presented by Gladney University via ZOOM
---
DESCRIPTION
February 19, 2021, 9:00 am to 12 pm CST
Clinical professionals are asked to review and discuss ethical issues on a regular basis as part of their licensure requirements. With the requirement of continuing education in ethics each renewal period, how is it that licensed practitioners continue to have ethical violations? How do we navigate the gray areas of clinical practice when ethics are continually discussed in black and white terms?
Ethical dilemmas do not just appear, nor do they occur in a vacuum. There are complex, contextual issues at work in every ethical dilemma. We may deem our actions safe through rationalization, or resort to hiding aspects of our work from colleagues when uncertain of the clinical implications or consequences. Supervision and consultation can serve a protective factor, but only when properly utilized prior, during, and upon resolution of ethical gray areas.
How do we identify that we are in an ethical dilemma? How do we arrive at the "right" answer regarding this dilemma? The use of ethical decision making models provide a structure in order to help us make sense of a sometimes senseless situation. However, while we may have a structure for making some of these decisions, the process does not end here. Often we have to deal with our own expectations, judgments, fears, and fragile egos to admit that we might be crossing into dangerous territory.
Clinicians must be conscious and intentional with how they treat clients in session. However, risk management extends beyond what happens in the therapy room. How do you choose what to document in the client record? How detailed, or vague, are your session notes? How rigid your payment policies, and how do you handle it if clients experience a financial crisis or become delinquent in payment? Explore these areas of practice management and more.
The presenters will utilize a variety of methods to engage participants including case scenarios, group discussion, and clips of psychotherapy sessions as portrayed in popular television series. The goal of this training is to take a non-legalistic approach to exploring ethics and to prompt critical evaluation of personal and professional boundaries.
Speakers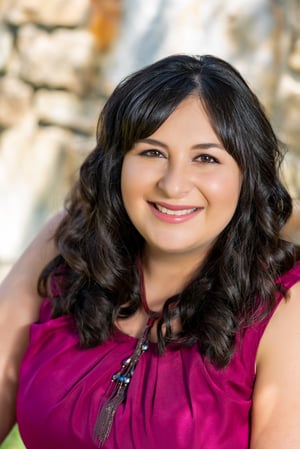 Dr. Layla Z. Scott is a Licensed Marriage and Family Therapist Supervisor and a Certified Family Life Educator. Her interest in the helping profession developed while obtaining her bachelor's degree in Family Life and Community Services from Kansas State University. She subsequently developed a passion for systems theory studying the field of Marriage and Family Therapy at both Friends University and Texas Wesleyan University. Her clinical experience includes working with vulnerable/underserved populations and complex relational interactions. Her specialties include trauma, addiction recovery, depression and anxiety disorders, women's issues, and distressed couples. She has served clients in a variety of settings including community agencies, shelters, residential treatment facilities, churches, and private practice. Dr. Scott is an adjunct professor at SMU, and she currently practices and provides supervision at her office located in Frisco, Texas.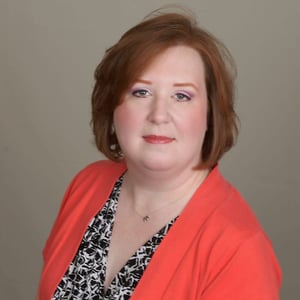 Sharla Carpenter is a Licensed Marriage and Family Therapist Supervisor and a Certified Daring Way Facilitator. She completed her Bachelors degree in Family Studies and Human Services at Kansas State University in Manhattan, Kansas. She completed her Masters in Family Therapy at Friends University in Wichita, Kansas. Sharla has worked in a variety of settings and with different populations, including community settings, crisis, residential and currently has a small private practice. Sharla has a second Masters in Library Information Science and she is a PhD. student, completing her degree in Leadership and Organizational Management.
---

---
When
February 19th, 2021 9:00 AM through 12:00 PM
If you would like to amend an existing registration, please call us at 817-922-6005. If registering for another person, please enter their name in the participant section and your name in the billing section.