GLADNEY UNIVERSITY: The purpose of Gladney University is to equip clients and professionals with the knowledge they need to help provide positive and healthy outcomes for the children we serve. Gladney University provides adoptive parents with education and support before, during and after their adoption. This education and support helps Gladney provide the finest adoption experience possible, and its part of Gladney's promise of family for life. Additionally, Gladney University provides medical professionals, counselors, social service advocates and community members with cutting edge continuing education programs by offering relevant and engaging, web-based and in person educational adoption and child welfare resources. Gladney is uniquely positioned to provide outstanding training to parents and professionals because of our 130-year history of serving families and children. Our staff is highly qualified, experienced and compassionate. This combination creates dynamic and very successful training programs.
About Gladney: An Interactive Panel About Gladney's Mission
Presented by Gladney University via ZOOM
---
DESCRIPTION
Have you ever wanted to learn more about who the Gladney Center is and what we do? This presentation will focus on Gladney's mission, programs and services. You will meet the managers behind each program and learn about how we fulfill our belief that every child deserves a loving and caring family. This presentation will be interactive and filled with practical information about all aspects of Gladney. Below are some of the things we will touch on:
History
Programs and services for expectant mothers, adoptive parents and adoptees
Meet the staff
How we collaborate with other non-profits
Education programs
Q & A
Moderator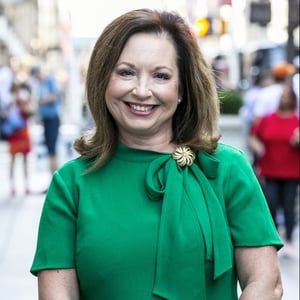 Jennifer Lanter is the Vice President of Communications for the Gladney Center for Adoption. Jennifer provides a unique and engaging perspective on the subject of adoption and has worked in the adoption field for over 16 years. In addition to her professional experience with adoption, Jennifer and her family adopted a precious little boy 10 years ago.
---

---
When
December 10th, 2020 1:00 PM through 2:00 PM
If you would like to amend an existing registration, please call us at 817-922-6005. If registering for another person, please enter their name in the participant section and your name in the billing section.