GLADNEY UNIVERSITY: The purpose of Gladney University is to equip clients and professionals with the knowledge they need to help provide positive and healthy outcomes for the children we serve. Gladney University provides adoptive parents with education and support before, during and after their adoption. This education and support helps Gladney provide the finest adoption experience possible, and its part of Gladney's promise of family for life. Additionally, Gladney University provides medical professionals, counselors, social service advocates and community members with cutting edge continuing education programs by offering relevant and engaging, web-based and in person educational adoption and child welfare resources. Gladney is uniquely positioned to provide outstanding training to parents and professionals because of our 130-year history of serving families and children. Our staff is highly qualified, experienced and compassionate. This combination creates dynamic and very successful training programs.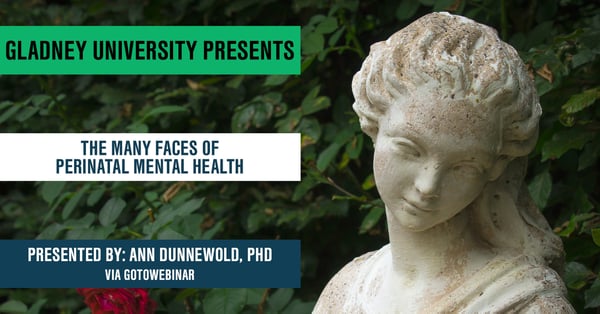 Presented by Gladney University via GoToWebinar
---
DESCRIPTION
Across the child-bearing year, parents and parents-to-be can experience a range of emotional reactions, from elation to depression to anxiety to psychosis. In this presentation, these emotional patterns will be explained. Risk factors, warning signs, and steps to wellness will be described, to prepare providers and families. This knowledge can pave the way for a healthy transition to through this critical period.
Speaker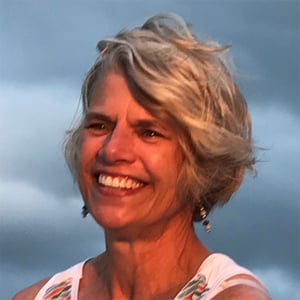 Ann Dunnewold, Ph.D., is a licensed psychologist in independent practice in Dallas, with nationally recognized expertise in women's mental health issues. She had authored/co-authored four books on the transition to parenthood, including Life Will Never Be The Same: The Real Woman's Postpartum Survival Guide. Ann's contribution to training on perinatal mental health began with Postpartum Support International more than 25 years ago, laying the foundation for that organization's credentialing program for health professionals.
---

---
When
October 9th, 2020 1:00 PM through 2:00 PM
If you would like to amend an existing registration, please call us at 817-922-6005. If registering for another person, please enter their name in the participant section and your name in the billing section.