GLADNEY UNIVERSITY: The purpose of Gladney University is to equip clients and professionals with the knowledge they need to help provide positive and healthy outcomes for the children we serve. Gladney University provides adoptive parents with education and support before, during and after their adoption. This education and support helps Gladney provide the finest adoption experience possible, and its part of Gladney's promise of family for life. Additionally, Gladney University provides medical professionals, counselors, social service advocates and community members with cutting edge continuing education programs by offering relevant and engaging, web-based and in person educational adoption and child welfare resources. Gladney is uniquely positioned to provide outstanding training to parents and professionals because of our 130-year history of serving families and children. Our staff is highly qualified, experienced and compassionate. This combination creates dynamic and very successful training programs.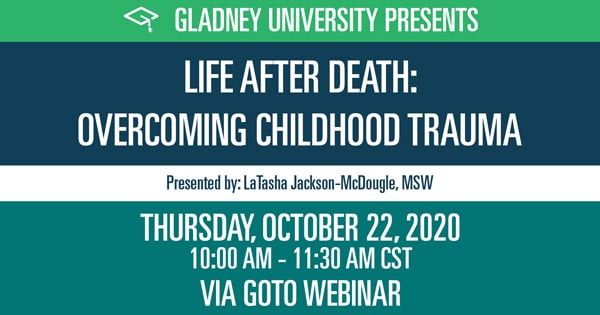 ---
DESCRIPTION
This presentation covers a true story of a child left behind due to witnessing the murder and suicide of her parents. Speaker covers in detail the unfolding of finding out what lead up to the tragedy and how she overcame; past, present and future. This workshop is to assist organizations and or individuals working with teenagers and adults suffering with childhood trauma. The resources and skills given has been used to improve long term success.
Speaker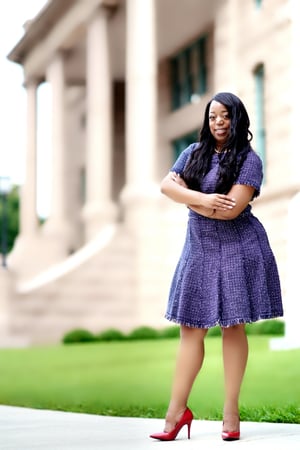 LaTasha Jackson-McDougle was a child left behind at the age of 1 ½ years old, In 1984 her father stalked her mother ultimately taking the life of her mother Cheryl Williams-Saddler; along with his own; leaving LaTasha behind until she was found. LaTasha was placed under guardianship care of their Maternal parents.
35 years later LaTasha is dedicated to being an advocate to children who suffer from the same tragedy. She has dedicated her life and education to learn more about Domestic Violence, and is motivated to share her story and play an active role in Domestic Violence Awareness. LaTasha Jackson-McDougle is highly motivated to encourage children who survived and witnessed domestic violence in their homes. She actively promotes Domestic Violence Awareness in the communities letting Cheryl's Voice be heard.
---

---
When
October 22nd, 2020 10:00 AM through 11:30 AM
If you would like to amend an existing registration, please call us at 817-922-6005. If registering for another person, please enter their name in the participant section and your name in the billing section.