GLADNEY UNIVERSITY: The purpose of Gladney University is to equip clients and professionals with the knowledge they need to help provide positive and healthy outcomes for the children we serve. Gladney University provides adoptive parents with education and support before, during and after their adoption. This education and support helps Gladney provide the finest adoption experience possible, and its part of Gladney's promise of family for life. Additionally, Gladney University provides medical professionals, counselors, social service advocates and community members with cutting edge continuing education programs by offering relevant and engaging, web-based and in person educational adoption and child welfare resources. Gladney is uniquely positioned to provide outstanding training to parents and professionals because of our 130-year history of serving families and children. Our staff is highly qualified, experienced and compassionate. This combination creates dynamic and very successful training programs.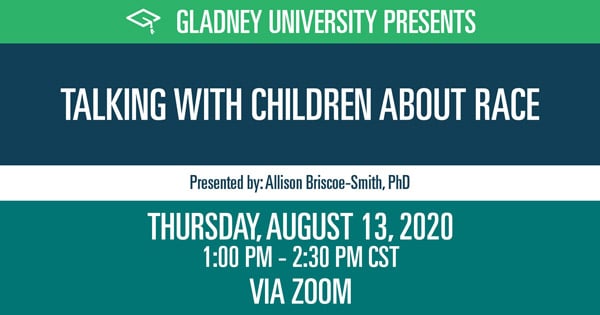 Presented by Gladney University via ZOOM
---
DESCRIPTION
Struggling with talking about race? Should you do it, when should you do it, and then how? This presentation will provide psychological science and support to help you figure out these questions for YOUR family.
Speaker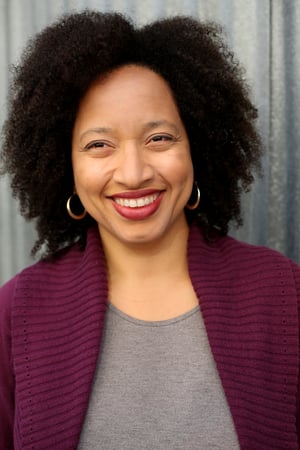 Dr. Briscoe-Smith earned her undergraduate degree from Harvard University. She then received her clinical psychology Ph.D. from University of California Berkeley. She then went on to continue her specialization in trauma and ethnic minority mental health through internship and postdoctoral work at University of California San Francisco/San Francisco General Hospital. She has combined her love of teaching and advocacy by serving as a professor and by directing mental health programs for children experiencing trauma, homelessness or foster care. Much of her work has been with schools, as a clinician, consultant and trainer. Currently she is the Director of Diversity, Equity and Inclusion at the Wright Institute where she is a professor. She provides consultation and training to bay area non profits and schools on how to support trauma informed practices and cultural accountability.
---

---
When
August 13th, 2020 1:00 PM through 2:30 PM
If you would like to amend an existing registration, please call us at 817-922-6005. If registering for another person, please enter their name in the participant section and your name in the billing section.