GLADNEY UNIVERSITY: The purpose of Gladney University is to equip clients and professionals with the knowledge they need to help provide positive and healthy outcomes for the children we serve. Gladney University provides adoptive parents with education and support before, during and after their adoption. This education and support helps Gladney provide the finest adoption experience possible, and its part of Gladney's promise of family for life. Additionally, Gladney University provides medical professionals, counselors, social service advocates and community members with cutting edge continuing education programs by offering relevant and engaging, web-based and in person educational adoption and child welfare resources. Gladney is uniquely positioned to provide outstanding training to parents and professionals because of our 130-year history of serving families and children. Our staff is highly qualified, experienced and compassionate. This combination creates dynamic and very successful training programs.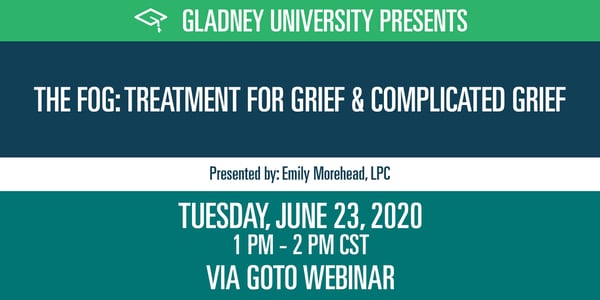 ---
DESCRIPTION
Tending to grief can feel overwhelming. Especially when society says that we are doing it wrong. Join us for a webinar conversation on how to tend to grief and lean into yourself during this difficult time. This webinar will walk through the short term and long term treatment tools and tips that can help grievers. This training will also discuss Complicated Grief and how to identify and seek resources. This webinar is ideal for individuals who are grieving, people who desire to support individuals who are grieving and individuals in the mental health community.
Speaker
Emily Morehead, MA, LPC is the Clinical Curriculum Developer at The Gladney Center for Adoption. She has served at Gladney for five years working alongside adoptees, birth parents and adoptive parents. Her passion is empowering through education. Emily has experience walking alongside individuals navigating infertility, adoption, parenthood, postpartum support, grief and loss, trauma, couples counseling, boundaries, estrangement, relationship patterns stemming from childhood as well as general life difficulties.
---

---
When
June 23rd, 2020 1:00 PM through 2:00 PM
If you would like to amend an existing registration, please call us at 817-922-6005. If registering for another person, please enter their name in the participant section and your name in the billing section.