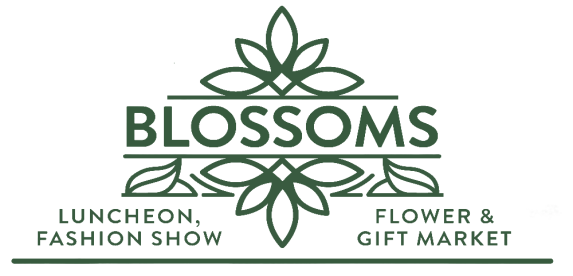 ---
Sponsorship and Ticket Information
We are grateful for this opportunity to invite you to participate in the 53rd Annual Blossoms Luncheon, Fashion Show, Flower and Gift Market scheduled for April 18, 2017 at the Omni Hotel Fort Worth. Thanks to supporters like you, The Gladney Center for Adoption is able to preserve our treasured 130-year heritage and embrace the future of sharing hope with those who depend on us. Hope is life-changing, and for your involvement, we say THANK YOU!
This festive event attracts more than 500 people and has become a staple in the spring, benefiting our Fort Worth-born and raised adoption organization that has placed over 30,000 children with loving families since 1887. The fashion show is always a hit with the majority of models being Gladney families. The children (our beautiful blossoms) love to strut the runway and mirror the smiles they see reflecting from the crowd. The energy in the room is undeniable, and it is always a wonderful celebration of family!
All of this is only possible with partners like you! We respectfully ask that you consider becoming a sponsor of this memorable event as we celebrate the Gladney Center for Adoption, the place Where Hope Is Born.
Each adoption journey is unique, and with your partnership, we can make a true difference by providing an opportunity for more birth mothers, children, and adoptive parents to say, "I Am Gladney," proudly sharing their connection to, and passion for, adoption.
To help us in planning, we would appreciate your response by Friday, March 3rd. The enclosed form provides an explanation of the levels of sponsorship. Please contact Nonya Jordan with any questions, nonya@gladney.org / 817-922-6045.
Again, thank you for your consideration. We are hopeful to have you as a partner.
April 18th, 2017 9:30 AM through 1:00 PM
Sponsorship Level
Gladiola
$ 10,000.00
Orchid
$ 5,000.00
Lily
$ 2,500.00
Tulip
$ 1,500.00
Single Tickets
1
$ 100.00
2
$ 200.00
3
$ 300.00
4
$ 400.00
5
$ 500.00
6
$ 600.00
7
$ 700.00
8
$ 800.00
9
$ 900.00
10
$ 1,000.00
Additional Donation
If you would like to amend an existing registration, please call us at 817-922-6005. If registering for another person, please enter their name in the participant section and your name in the billing section.