Join us as we celebrate Gladney's 130th Anniversary at our annual kick-off dinner and program.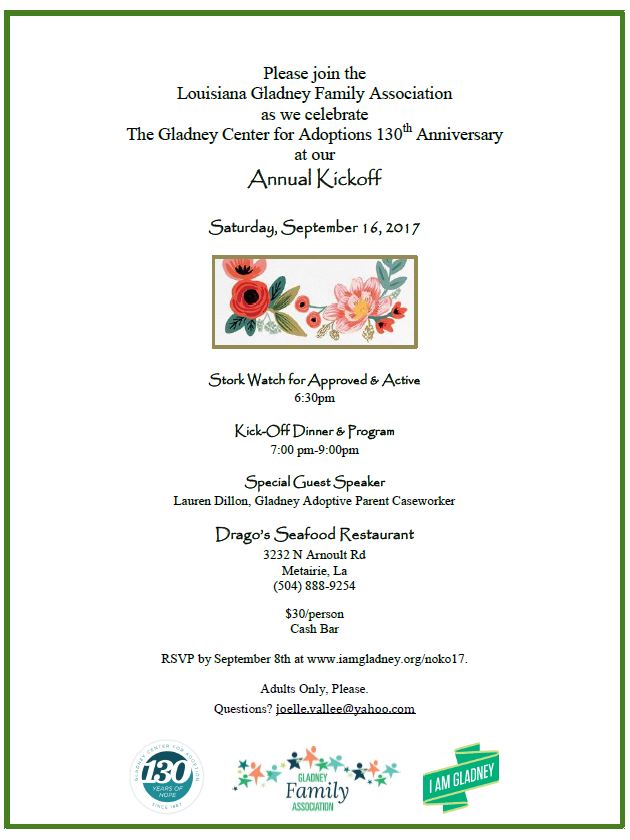 September 16th, 2017 7:00 PM through 9:00 PM
If you would like to amend an existing registration, please call us at 817-922-6005. If registering for another person, please enter their name in the participant section and your name in the billing section.